Homepage
PROVIDING SERVICES AND OPPORTUNITIES FOR ENHANCING THE QUALITY OF LIFE FOR THE PEOPLE OF CENTRAL TEXAS.
24-HOUR CRISIS LINE (TOLL FREE) 1-800-458-7788
LOCAL PHONE NUMBER 1-325-646-9574
BEHAVIORAL HEALTH AND YES SERVICES INQUIRY LINE 1-888-609-6467
IDD INTAKE AND SERVICE COORDINATION 1-325-305-8633
JANIE CLEMENTS INDUSTRIES (JCI) OFFICE HOURS MONDAY-FRIDAY 7:30-3:30 EXCEPT ON HOLIDAYS AND WEEKENDS.
OFFICE HOURS MONDAY-FRIDAY 8-5PM EXCEPT ON HOLIDAYS AND WEEKENDS.
In 1970 Center for Life Resources was established after a long range planning by several community advocates, for individuals living with a mental health condition, i.e., Janie Clements, Reverend John Darden, and W. Lee Watson. As an agency of the State, the Center has provided services in the counties of Brown, Eastland, Coleman, Comanche, San Saba, Mills, and McCulloch for individuals living with a mental health condition, Individuals with Intellectual and Developmental Disabilities, and substance use. Furthermore, the counties of Kendall, Kerr, Kimble, Gillespie, Mason and Menard are served by Center for Life Resources Early Childhood Intervention (ECI).
A 24-Hour Crisis Intervention Hotline is available to the residents of the region and works cooperatively with local law enforcement agencies and hospitals.
A nine-member board governs the Center. Eight members are appointed by the County Commissioners and one is appointed by the Brownwood City Council. These members represent the respective counties served.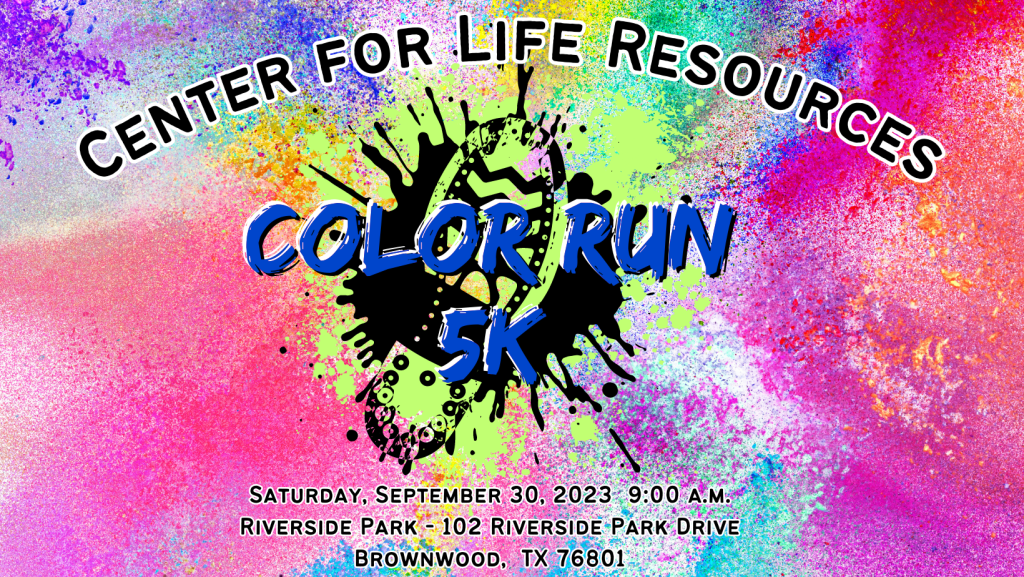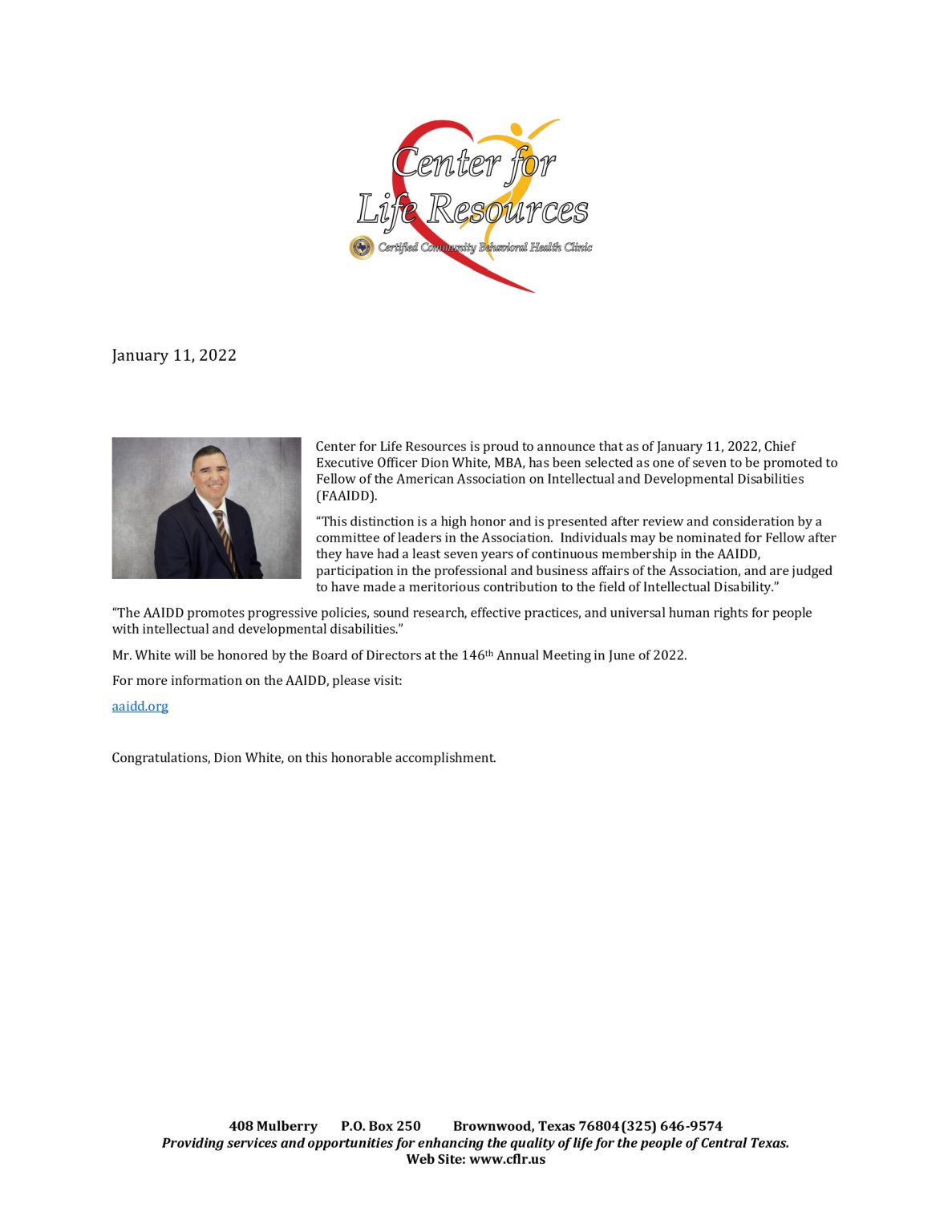 If you think that you or someone you care about is facing a life-threatening emergency, including a threat of injury to himself or someone else, call 911 immediately. If it is not a life threatening emergency, please call 1-800-458-7788 We will help you determine and understand your problem and assist you in finding the right plan of care. For information about services, assessments or if you are in crisis, call (toll free) 1-800-458-7788 any time, day or night. For signs, symptoms and support regarding suicide, please visit the American Association of Suicidology. (https://suicidology.org)
Questions, comments or concerns in regard to the LPND can be emailed to LPNDcomments@cflr.us
The Center for Life Resources provides a wide variety of services, from
adult mental health, children's mental health, substance use services, peer support,
autism services, and services for individuals with Intellectual and Developmental
Disabilities. Here is a brief outline of just a few of the services we offer. Please click to learn more. You are also more than welcome to call us at 325-646-9574 to speak to someone who can help you.
Adult Mental Health Services
Counseling, ongoing recovery, and support services.
Children's Mental Health Services
Tools that help children take care of their health and build healthy bonds with other people
Facing a Mental Health Crisis?

If you or someone you know are faced with a mental health crisis, please call our crisis hotline, 1-800-458-7788
To view a full list of the services we offer our community, please click below
Hear from someone who's life was impacted by Center for Life Resources
"I found that with depression, one of the most important things you could realise is that you're not alone."
Featured Department of the month
This month's featured department is our adult mental health case management.
Mental Health Case Management helps adults living with mental illness and substance use disorder rebuild and maintain their mental and physical health. We provide the tools everyone needs to maintain well-being, reach their full potential and contribute to our community.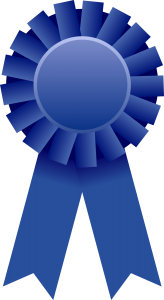 Proud to work with you at any of
Our central Administrative Office is located in Brownwood; we operate satellite offices in Coleman, Comanche, Eastland, McCulloch, and San Saba counties with an ECI extension located in Kerr County. We also operate Community Connections of Central Texas, also located in Brownwood.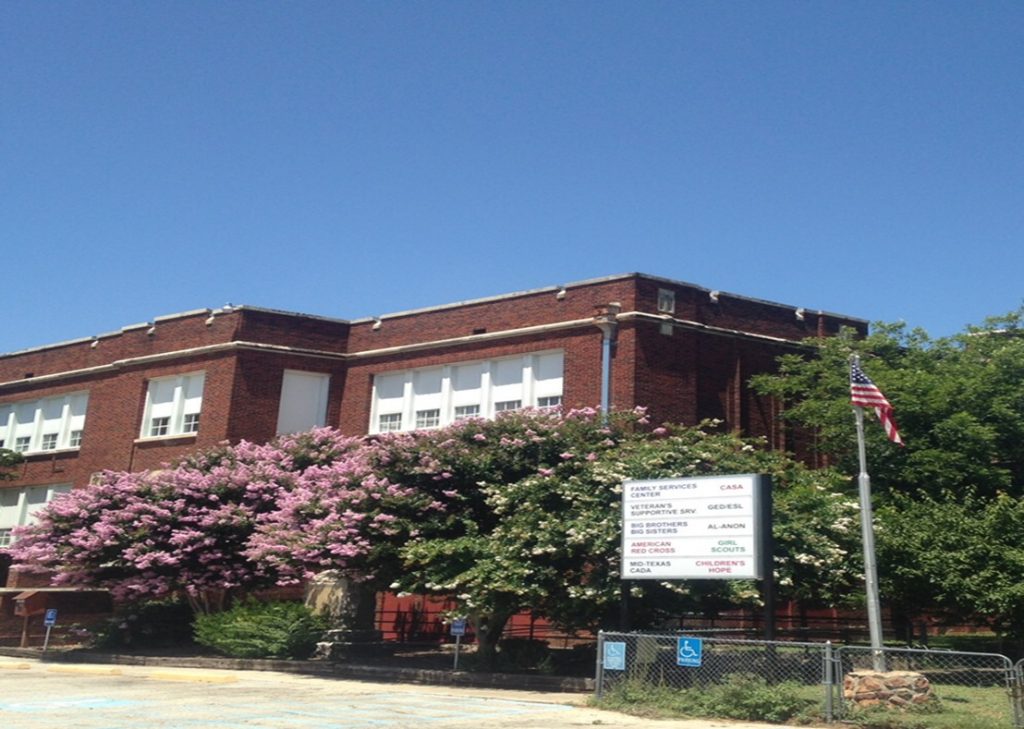 Center for Life Resources
Administrative Office
408 Mulberry
Brownwood, TX, 76801
Phone: 1-325-646-9574
Follow us on social media