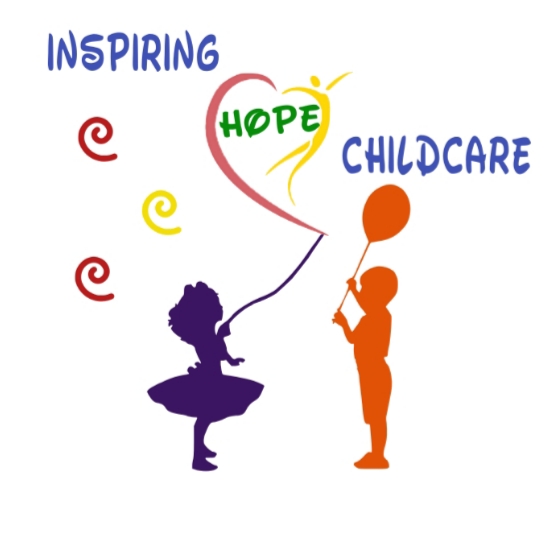 Please click for more information:
Inspiring Hope Childcare's mission is to provide a safe, nurturing and recreational environment that teaches hope and inspires love in children we serve.
Eligible Individuals
In order for a child to be accepted into Inspiring Hope Childcare their parent/guardian or an immediate family member must work at Center For Life Resources.  A child will no longer be eligible to attend daycare if the parent/guardian or immediate family member is no longer employed at Center For Life Resources.  The child will be able to finish the current month, but will not be allowed to attend daycare the following month. 
Hours of Care 
January- December | 

Monday – Friday

Full-time care hours are 7:30 a.m. until 6:00 p.m.

Half-Day care hours are 1:00 p.m. until 6:00 p.m.

After School care hours are from 2:30 p.m. until 6:00 p.m.
Holidays/Closings:
Inspiring Hope Childcare will be closed on the same holidays at Center For Life Resources. Anytime the center will be closed a notice will be posted as a reminder. 
Tuition and Fees
Tuition is based on facility and staffing that we must have available in order to care properly for your child. Therefore, if your child does not attend for any reason, tuition is NOT reduced. No reduction is given for unexpected closings, holidays, severe weather closings, absences, vacations, or domestic problems.
Tuition is payable in advance. Parents may pay for the entire month, or they may pay ½ of the month's tuition on the 1st, and pay the other ½ by the 17th. If you choose to pay weekly, payments are due every Monday. Payments are considered late on the 1st working day after the due date. Unless a written payment plan is completed and signed by the parent/family member and the daycare director.  A fee of $5.00 will be assessed for each day payments are received late.  
Tuition Rates:
**Infants 6 weeks to 18 months:   $420 month / $105.00 week

18 months to 2 years: $350 month/ $87.50 week

2 years to 3 years: $340 month/ $85.00 week

Ages 3 to 4 years: $330 month/ $82.50 week

5 years+ $300 month/ $75.00 week

After school (2:30 pm to 6 pm) $200 month/ $50.00 week

Half days $250 month/ $62.50 week 

**Drop In Rate 18 months and up $15.00 a day 

**Drop In Rate under 18 months $20.00 a day
****Regardless if infants will be enrolled full time or part time the fee is $420, due to child-staff ratio needed for infants. 
****Drop-in rates for is no more than 2 days a week. 
****School age/part-time children will be charged full price on weeks they attend full days. 
A discount will be given to families that have 3 or more children enrolled in the daycare. 
We look forward to helping your child grow, learn, love, and experience new adventures daily. If you have any questions, please contact the daycare director Kaitlinn Burt at 325-646-5939.