Military Veteran Peer Network
The Military Veteran Peer Network is an affiliation of Service Members, Veterans and Family Members dedicated to establish camaraderie and trust with each other, identifying and vetting community resources and, collectively, contributing to the communities where we live.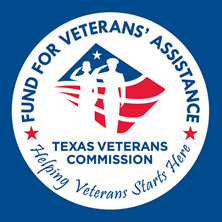 Trust, Camaraderie, Hope

Center for Life Resources is proud to bring a new program for veterans in the Central Texas area. The program includes peer to peer support groups that are facilitated by veterans who can relate to issues that other veterans may have encountered in their combat experience. The groups and services will be open to all veterans from any war era.
With the strength and support from our peers we can and will succeed.  Through your strength somebody can be helped and through another's strength you may be helped.  We can all be successful if we use our resources that are at our disposal. 
Our MVPN office is located at 2222 HWY 377, Suite 4, Brownwood, TX 76801
To contact David Harte, please call 325-998-5165
The Military Veteran Peer Network connects veterans and their families to local, state and national resources through an active group of veteran peers.
As a member you can meet other vets, get help and support, find resources.
Program Summary:
Over there you had your battle buddies to your left and your right, you were trained, you had your mission and you knew what you had to do. Now you are home and a lot has changed. It's increasingly hard to adjust back to "the world" and it's difficult to talk about what you've been through. A lot of people have good intentions, but they just don't get where you are coming from. You need to ask for help, but where? Consider services led by a veteran with combat experience who can relate to the unique experiences of veterans.
The groups will be facilitated by veterans trained in the "In the Zone" curriculum. Veterans from any branch, whether active duty, guard, reserves or retired, are invited to attend. Family members are welcome as well.
An opportunity for soldiers to share their experience with other soldiers.
This support group is available at no cost.
Confidential

Camaraderie

Caring

Friendship

Respect

Understanding
For more information regarding Military Veteran Peer Network services, contact David Harte, MVPN Peer Services Coordinator at david.harte@cflr.us